Contact Department of Human Services Hotline, You Can Call and Request an Application for Child Support Services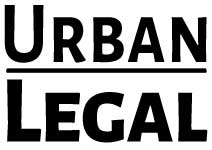 Video Transcribed:  How can you apply for child support services? Believe it or not, there are many parents, single parent households, that are existing today, especially in this time of the coronavirus and quarantining and people being furloughed from their job and having cut income with unemployment benefits and public benefits who have never thought in the past that they can seek help from the parent of their children who they don't live with for support.
But now in this hard, hard times that we are in, it may be helpful to actually have a child support order with money coming in every week or every month or every two weeks from your children's parents, and what steps can you take to secure child support for your children?
Well there is a simple way. In Oklahoma we have the Department of Human Services. They have a hotline that you can call and request an application for child support services. If you're in the Tulsa area you just simply call 918-295-3500, 918-295-3500 and they will set you up with an application and send it to you or help you fill it out over the phone for child support services. There's several things that go into that but they will walk you through the process.
You could also seek advice from an attorney, myself or another attorney, by calling me at 918-932-2800 and what we would do is establish your circumstances, get more information about the parent of your children, or your child, so we could eventually file for child support with the Department of Human Services or through the court system, depending on your circumstances. So if you need help with that, give me a call.