If Legal Help Needed, Contact a Seasoned Attorney
Video Transcribed: The issue of paternity and how Oklahoma law defines the parent/child relationship. My name is Amber Meadors-Fouda and I'm an Oklahoma attorney practicing family law.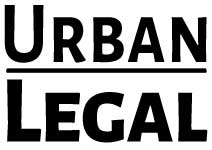 Oklahoma law establishes the relationship between the mother and the child through birth or through adoption, but the relationship between the father and the child can be established in several ways. The first way is through a presumption.
This presumption can go through marriage or through the passage of time. The second way is through an acknowledgement of paternity that both the mother and the father sign that declares the father to be the father of the child. The third way is through adoption, and the fourth way is through a court order.
If you're unsure if the law recognizes you as a parent of your child, you probably need to speak to an attorney. That could be myself or another attorney. You can find me on urban.legal.