Consult an Attorney When Assistance Needed
These are 's pending posts
Video Transcribed:  My name is Amber with urban.legal, and I'm going to talk to you about child support. And if you already received child support, you may have heard that the government passed a bill called the CARES Act. That is money to every family that has been affected by the COVID-19 Coronavirus pandemic.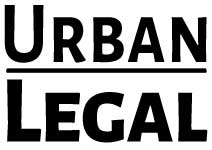 However, if you receive a certain income and you're below this income, you will receive a stimulus check, or you may receive money on a card, or you may have it automatically deposited into your bank account.
So what if you receive child support services and you already have an agreement with the other parent that one year, the mother files for a tax return with all the kids on her return, and the opposite year, the father files for child support for the kids? So who gets the money?
Whoever filed last year, that's where the money is going to go. So whatever parent filed in 2019, that parent would receive the stimulus check for the children. So what do you do about that? You don't think it's fair. Both parents should receive some of that money. This is unprecedented.
There was no way to foresee that something like this would come up and you wouldn't have a prior agreement about what happens if I receive a stimulus check from the government, how will that money be distributed?
So we have seen many situations where one parent is keeping all the money. Even in the same household, one parent may not know if the stimulus check had happened because the other parent has paid his taxes or her taxes from their own private account. So how do you work this out? Well, the courts are saying to work it out, try to work it out between yourselves. The courts are closed.
It's working from limited capacity. You could try to do mediation with your attorney. You could try to do mediation together, informal mediation, formal mediation. If you have any questions about that, you may talk to an attorney. You could call myself or another attorney. My number is (918)-932-2800.